Madness in the White City
Based on the best selling book Devil in the White City, this docudrama takes an in depth look at two men who shaped the 1893 Chicago World's Fair. The story of the architect behind the fair, Daniel Burnham is juxtaposed with that of Dr. H.H. Holmes, the man often referred to as the first American serial killer. As Burnham puts the finishing touches to the White City home of the fair, Holmes is completing his hotel filled with secrets and mysteries that fulfill his murderous fantasies as his hotel fills with those visiting and working at the fair.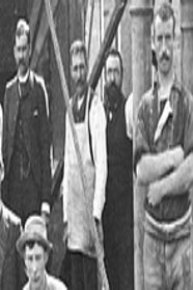 Madness in the White City Full Episode Guide
Episode

1

-

H.H. Holmes: America's First Serial K...

America's first serial killer is the subject of this documentary narrated by Tony Jay. The film looks at the...
If You Like Madness in the White City, Then Try...